Cabin Rentals in Helen, GA - North Georgia Mountain Vacation Rentals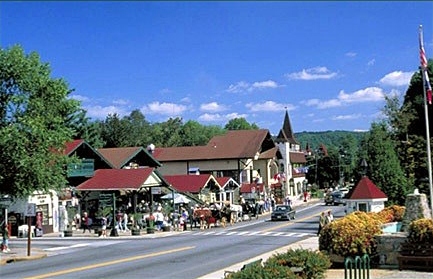 Within the quaint German town of
Helen, Georgia
and the surrounding back-country is an exquisite cabin rental and lodging option for families, pets, and business groups. Cabin Rentals of Helen have a collection of vacation homes, cabins, golf resort cabins, and vacation spots that are located around downtown Helen, Georgia, and extend to the outskirts of Sautee Nacoochee, Lake Burton and beyond.
Cabin Rentals in Helen
offers a large variety of rentals from cozy 1 bedroom cabins to large, spacious 8 bedroom cabins. Cabin Rentals in Helen have secluded, river, lake and spectacular Georgia mountain view cabins. We also offer pet-friendly cabins, which are rated some of the best in Helen Georgia and the North Georgia Mountains. These individually owned and warmly decorated cabins and vacation homes provide the perfect setting for family vacations and group meetings alike in the Georgia area. Sumptuously furnished, fully-equipped, meticulously maintained,
Cabin Rentals of Helen
, Sautee & Lake Burton's vacation properties are sure to make you feel at home during your next vacation to Helen, Georgia.
---
Summer Office Hours
Monday-Thursday 9 am - 6 pm
Friday & Saturday 9 am - 7 pm
Sunday 10 am - 6 pm
24/7 ONLINE RESERVATIONS WITH DISCOUNTS
7 DAYS PER WEEK - Booking Agent - Available until 6 PM
---
Our Helen, Ga cabin agency is open all year round... come and experience the
North Georgia Mountains with Cabin Rentals in Helen
. Families, couples, singles, nature lovers, hikers, units and vacation homes you will find to be an ideal location for family reunions, church or business retreats. Many of our cabin rentals in Helen are pet-friendly!
Other things to do in Helen Georgia include canoeing, gold panning,
hiking
, mountain biking, campfires, boating and fishing, bowling, theaters, horseback riding, river tubing, and numerous wineries. Enjoy Fishing? Get guided tours from Lake Burton, Lanier, Rabun, Seed & Nottely. Many of our
Helen, Georgia cabin rentals
, such as Big Timber Lodge, you will find under the Lake Communities, as they are located on Water's Edge with docks, canoes and water toys for your enjoyment.
Reserve Your Helen Georgia Cabin Today!
Reservations are taken by agent up to 9 pm. Any inquiries after 9 pm can be emailed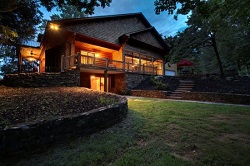 to
info@renthelen.com
. You will be contacted by the first available agent on duty.
If arriving after 9 pm, you must call office by 8 pm to set up an Express Check-In. Online bookings will receive a detailed confirmation email with a link to fill out our digital rental agreement with step by step instructions. Please inquire about express check in procedures if desired. If any questions or issues occur during the booking process, please contact our office via email at
info@renthelen.com
and the booking agent on duty will assist with your reservation.
Things To Do In The North Georgia Mountains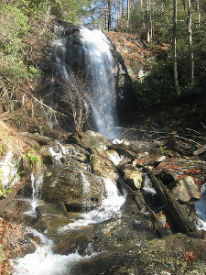 Spring Season in Helen, Georgia is the time for new beginnings. Spring might be the favorite season in the North Georgia Mountains. Wildflowers, river canoeing, whitewater streams, exuberant waterfalls, and wildlife emerging from winter dens - Black Bears come from hibernation and whitetail fawns are born. Summer Season is a favorite in the Helen, GA area because kids are out of school and the river runs wild. Cabin Rentals of Helen offers several riverfront and lakefront vacation properties. Fall Season attracts visitors who appreciate Oktoberfest in Helen, Georgia and the explosion of color that appears during this time. Winter Season is a marvelous time in
Helen, Georgia
and the North Georgia Mountains if you like things quieter and easy going, then winter is for you. We also offer cabin rentals and vacation homes in the Lake Burton area, which has the most incredible jade green lake in the North Georgia Mountains. Lake Burton has 65 miles of spectacular shoreline ranging from rocky bluffs to gently sloping lawns (very pet friendly by the way).
Lake Burton
offers a variety of vacation activities for all ages and is only 25 or 30 minutes from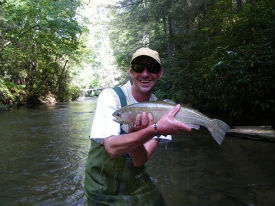 Helen, Clayton and Clarkesville, Georgia, and just 40 minutes from the famous Dillard House in Dillard, Georgia. Our units on Lake Burton vary from small cabins to a large vacation homes for the entire family.
Be it for a family reunion, fly-fishing trip, golf, retreat, wedding,
honeymoon
, hiking or relaxing getaway, let
Cabin Rentals of Helen and Sautee
plan your dream vacation, homes range from cozy cabins to large retreats.