North GA Lake and Community Properties
North GA Lake and Community Properties
Lake Rabun is a 834 acre lake and stretches over 10 miles. An annual tradition on the lake is the 4th of July wooden boat parade with prizes being given out to the best decorated. The marina at Lake Rabun features two restaurants and has daily or multiday rentals. Our Dew Drop Inn cabin is a short walk to the marina or lake.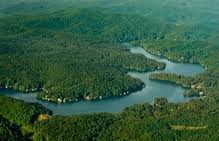 Lake Seed stretches over 13 miles and covers 240 acres. This lake is popular with anglers, residents, and boaters and is surrounded by national forest. The access point to this lake is on the upper north side of the lake. Lake Seed is blissfully serene and peaceful because of the diamond in the rough appearance of the lake. The lake offers 4th of July fireworks.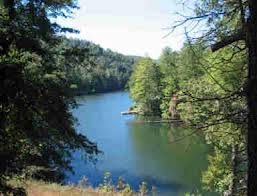 Lake Burton is an 2775 acre lake that stretches over 62 miles. This lake is popular for those wanting to wanting to enjoy waterskiing, boating or fishing. Fishing is extremly popular becuase of the high amount of wildlife and fish in the lake. Activities that are provided by the homeowners association include 4th of July fireworks, fun run, tours of homes, and golf tournaments. Our Serenity Cove cabin is located on the Lake Burton and has a dock on the property.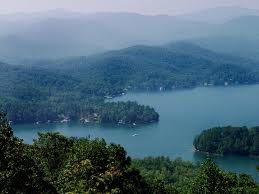 Other attractions in this area include Moccasion Creek and several waterfalls. Restaurants in the area include Glen Ella Springs, Chophouse at LaPrades, Lakeside Grill&Bar and Joni's Fireside Inn Restaurant. Nearby is the town of Clayton which is has shopping and additional restaurants available. Cabin Rentals is currently working on being able to selling Georgia Fishing Licenses at our Clarkesville office.