Description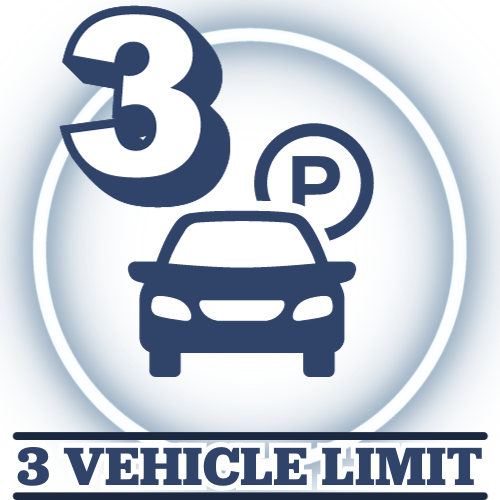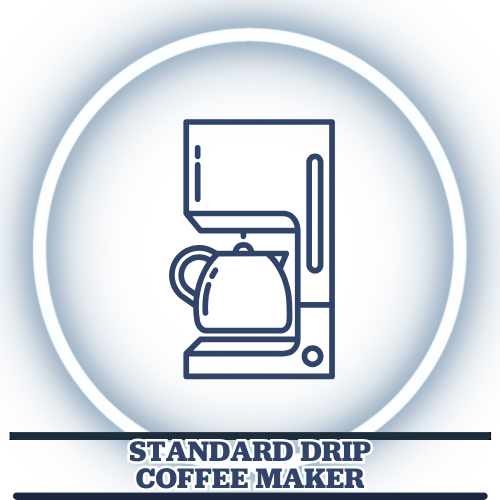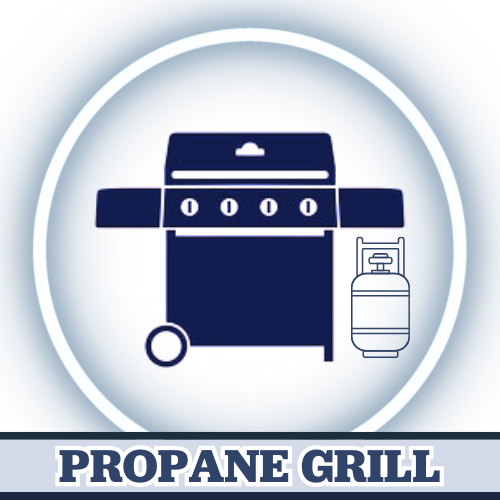 ---
---

House Rules:

21+ age requirement for lead guest. No exceptions.
This property is not pet-friendly. No exceptions.
Digital rental agreement will be required to sign and complete after property is booked.
Please note: All Innsbruck guests MUST pass through the gate to enter. It is imperative that you provide correct vehicle information on your signed rental agreement. You can update this as needed but please do so in a timely manner so that no problems will arise.

This modern townhome offers three levels with 3 bedrooms and 3.5 baths and would be perfect for your family vacation. Relax in the hot tub on the lower deck or grill out and enjoy a meal on the screened in main porch. Enjoy a game of pool or darts in the common area downstairs or cuddle up in front of the gas logs in the living room. The main level of this property is also handicapped and wheelchair accessible.

Enjoy affordable golf in beautiful surroundings with views of the North Georgia Mountains. While staying at one of our delightful properties at Innsbruck, experience fine dining at the newest addition - the Valhalla Resort. Dining is open to the public (reservations recommended). Choose from Caledonia, casual fine dining or the Sky Bar, casual balcony restaurant. After a game of golf experience the relaxation of being pampered at the Valhalla Resort Spa. Solasta Spa offers you the chance to relax and renew your body & soul. The spa menu includes skin treatments, deep tissue and hot stone massage & pedicure & nail treatments.
Map
Amenities
MAIN LEVEL

ENTRANCE
• Wheelchair Accessible
LIVING ROOM
• Gas Fireplace
• Sofa & Loveseat
• Flat Screen TV Equipped with Amazon Firestick
*Please note: Amazon Firestick remote is voice activated. All local stations are streaming thru app (NO cable). Go to home page and launch Kinetic tv app for all local channels.
KITCHEN
• Fully Equipped Kitchen
• Toaster
• Center Island (Seats 3)
• Baking Dishes
• Complete Set of Pots/Pans
• Dinnerware, Glassware, Flatware Provided
• Electric Range
• Plenty of Counter Space
• Drip Coffee Pot
• Table with 2 Chairs & Bench (Seats 8)

LAUNDRY
SCREENED PORCH
• Table with Chairs (Seats 6)
• Gas Grill
• Ceiling Fan

MASTER BEDROOM
• King-sized Bed
• Two Dressers for Lots of Storage
• Flatscreen TV
• Large Windows with Beautiful Mountain View
• Handicapped Accessible

MASTER BATH
• Shower/Tub Combo
• Handicapped Accessible

UPPER LEVEL
GUEST BEDROOM #1
• King-sized Bed with Metal Bed Frame
• Dresser & Armoire
• Spacious En Suite Bathroom with Shower/Tub Combo

GUEST BEDROOM #2
• Full-sized Bed
• Two Wicker Dressers
• En Suite Bathroom with Shower/Tub Combo
LOWER LEVEL
COMMON AREA
• Sitting Area With Flatscreen TV
• Leather Sofa & Love Seat
• Pool Table
• Table with 4 Chairs
• Kitchenette
• Half Bathroom (No Shower/Tub)
• Two Twin Daybeds
• Dartboard
• Door to Balcony

LOWER DECK
• Hot Tub
Rates
* Rates are subject to change without notice. Pricing excludes taxes, additional options and fees.
| | | | | | | | | | |
| --- | --- | --- | --- | --- | --- | --- | --- | --- | --- |
| Vacation Rental Standard Pricing | Sun | Mon | Tue | Wed | Thu | Fri | Sat | | |
| Early Week (Sun-Wed) | $209 | $209 | $209 | $209 | $209 | $209 | $209 | | |
| Weekend (Thur-Sat) | $219 | $219 | $219 | $219 | $219 | $219 | $219 | | |
| Peak | $249 | $249 | $249 | $249 | $249 | $249 | $249 | | |
| Holiday | $229 | $229 | $229 | $229 | $229 | $229 | $229 | | |
Calendar
Dec - 2023
S
M
T
W
T
F
S

1

2

3

4

5

6

7

8

9

10

11

12

13

14

15

16

17

18

19

20

21

22

23

24

25

26

27

28

29

30

31
Jan - 2024
S
M
T
W
T
F
S

1

2

3

4

5

6

7

8

9

10

11

12

13

14

15

16

17

18

19

20

21

22

23

24

25

26

27

28

29

30

31
Feb - 2024
S
M
T
W
T
F
S

1

2

3

4

5

6

7

8

9

10

11

12

13

14

15

16

17

18

19

20

21

22

23

24

25

26

27

28

29
Mar - 2024
S
M
T
W
T
F
S

1

2

3

4

5

6

7

8

9

10

11

12

13

14

15

16

17

18

19

20

21

22

23

24

25

26

27

28

29

30

31
Reviews
Write a Review
Property Manager
The staff has always been friendly and helpful. I rarely encounter issues but when I do they address them immediately and completely.
Property
Always a great getaway! Clean properties with many amenities.
Property Manager
Property
Property Manager
Everyone was great.
Property
the property was very clean and a nice property. It also was very peaceful and quiet.
Property Manager
Property
Property Manager
Very Easy to book. Instructions were detailed and Cabin had everything that was needed.
Property
Cabin very spacious. Perfectly located. Quite neighborhood.
Property Manager
Cabin Rentals of Helen communicate very well with me and really made it super easy for us to have a good stay during our time in Helen.
Property
My stay in Helen was perfect. The cabin had everything we needed to have a good time and we were provided complimentary extra items in case we forgot something at home.
Property Manager
I made my reservation by phone. I wish i could remember who i talked with, she was very pleasant and helpful. I would say it was a great experience. I had spent a lot of time searching on line but unsuccessfully found the right place to stay.
Property
we enjoyed the location and the home was roomy and well equipped.
Property Manager
The staff helping us book were very helpful and knowledgeable.
Property
The house was great for our family. Everyone had plenty of room. The only issue we had was the TV's in the house. We weren't able to operate them because of streaming.
Property Manager
Working with the staff at Cabin Rentals of Helen was seamless and very pleasant! They answered every question I had and even offered a discounted rate for an extra night!
Property
The stay was amazing. It was close enough to Helen to go out to town whenever we wanted, but far enough away we didn't worry about the noise of tourists and felt secluded. The amenities like the pool table, hot tub, fire pit, and guard house made us feel welcome and safe like it was our own home.
Property Manager
Experience was great! Quick to answer any questions and ber thorough with response
Property
First time stay in Helen and the house was wonderful! Accommodated everyone and very clean and really easy to access!
Property Manager
This team.is ALWAYS friendly a d easy to work with. We have used them for many years and always have great service.
Property
The property is well maintained, well appointed, comfortable, homey,spacious, clean and excellent for any family! We are return clients and love it every time!
Property Manager
Great
Property
Enjoyed it
Property Manager
The team was great. Each time I spoke with someone they were always pleasant and made the call go well and easy.
Property
Our stay was much needed and relaxing. Everything we needed was available.
Property Manager
The staff were very friendly and professional. They provided great information even during a snow.
Property
Extremely clean and comfortable. The fireplace was very warm.
Property Manager
It was excellent. Very easy and not confusing!
Property
We absolutely loved it. Enough room for my 3 girls to have a relaxing time. Loved having the pool table and hot tub. And it being at the end so very private
Property Manager
Super professional, quick responses.
Property
The property was beautiful and the perfect distance to Helen. The hot tub and pool table were so much fun to have and having a cup of coffee on the back patio in the mornings was a dream. Plenty of space for large families!! The AC froze up during our stay and they were quick to answer late at night and send someone out to fix it.
Property Manager
Very helpful
Property
Great location. Felt safe and kids loved pool table and hot tub. Liked it being at very end of road with a 2 year old.
Property Manager
Was great
Property
Loved our stay. TV in main room - kitchen / living room should come with more instructions. Wish it had better local viewing for ballgames during stay. Need pillows on the couch for relaxing. Beds were very comfortable. Kitchen was so nice. Bathrooms great. Loved the closet space. Had a great time thank yall. Sharon
Property Manager
Property
Property Manager
Property
Property Manager
Property
Similar Properties
Extra Notes
NOTICE: ALL INNSBRUCK PROPERTIES
Before booking a reservation at any of the Innsbruck Properties listed by Cabin Rentals of Helen , please be advised of the rules and regulations outlined below. These rules are strictly enforced. Any person in violation of these rules will be subject to immediate eviction of the property and subject to applicable fines and fees set by Cabin Rentals of Helen.
THIS IS A GATED AND PEACEFUL COMMUNITY
If you are planning a family reunion, large gathering, or any type of party, please consider other venues.
DO NOT BOOK IN THE COMMUNITY IF YOU ARE NOT LOOKING FOR A PEACEFUL AND QUIET FAMILY SETTING. NO PARTIES ALLOWED

HITCHED TRAILERS-
No Hitched trailers of any kind are allowed- You cannot enter through the guard gate with a trailer, even to unload. No boat trailers, boats, travel trailers, inoperative automobiles, campers.
BOUNCY HOUSES/INFLATABLES-
No Bouncy Houses or Inflatables of any kind are permitted inside of Innsbruck or at any Cabin Rentals of Helen Property
NOISE ORDINANCE/QUIET TIME-
NO NOISE AFTER 10 PM
. The Community strictly enforces a 10:00 pm to 7:00 am noise curfew. Noise over 70 dcb is subject to the Helen City noise ordinance. The Helen Police Department will address excessive noise of any kind including loud vehicles, talking or shouting loudly, or music emanating from any home, which results in complaints.
REGISTERED GUESTS
You are not allowed to have more than the registered
guest at the home at any given time.
VEHICLES AND PARKING
Only registered vehicles are permitted to be in the driveway at the property you have reserved.
Parking is permitted in designated driveway spaces, as some homes have fewer than four available spaces. No street parking is permitted in the Innsbruck Community. All vehicles must clearly display an Innsbruck Rental Pass. Vehicles without proper identification will be required to leave the community immediately.
IF YOU ARE IN VIOLATION OF ANY OF THESE RULES
,
Cabin Rentals of Helen reserves the right to contact Helen Police Department Immediately. Upon Helen PD being dispatched, there will be an automatic $250 fine for disturbing the piece. Cabin Rentals of Helen reserves the right to enforce immediate eviction of the property if the violation(s) are not resolved after the initial action is taken.

Check-In / Check-Out
Contactless Self Check-In at 4 PM.
Check-Out is at 11 AM.
Early Check-Ins and Late Check-Outs are currently not available due to Covid-19-related cleaning requirements.
Please note:
All Innsbruck guests must pass through the gate to enter. It is imperative that you provide correct vehicle information on your signed rental agreement. You can update this as needed but please do so in a timely manner so that no problems will arise. The gate closes at 10PM every day so if you foresee arriving later than 10PM, please contact our office for after hours instructions.
Payment
50% payment is due at checkout for bookings further than 15 days out.
2nd 50% payment due 15 days before arrival.
If your arrival date is already within the 15-day window of arrival full payment will be required at time of booking.
Required Additional Fees
Cleaning Fee (Varies Per Property)
Property Damage Insurance ($25-$75 depending on size of property)
Cancellation Policy
Effective upon Reservation
15 Days or Less - NO Refunds - Rescheduling Not Available
16 Days or Greater - Credit issued on Account - Valid for 12 months
INNSBRUCK GOLF PROPERTIES COMMUNITY POOL ACCESS
• All properties located in the Innsbruck gated golf community have access to the Sports Complex and IGLS pool & clubhouse.
Please note
: the community pool does NOT open until Memorial Day weekend.
PET RULES
• Pets are NOT allowed. A $250 penalty fee will be billed if a pet is found to be on property.
ALL CABINS ARE NON-SMOKING!
• $250 Fine
CLEANING FEES
• Cleaning fees vary; Please see rate on your search.
• Provided by a Certified, Bonded, Licensed, and CPO Hot Tub and Management Team
• We take pride in the cleanliness of rentals with no exception.
• Each Cabin Rental has an assigned personal housekeeper for your specific needs.
• Courtesy starter kit provided with each rental: paper towels, bath tissue, trash bags, dish detergent and tabs, bath soaps, shampoos, lotion, and hand soap
• All Rentals are supplied with Towels and Linens (Amount Provided is based upon Published Maximum Occupancy)
NEARBY CABINS
•
Please review our
Rental Agreement
for a complete breakdown of our terms and conditions, including our cancellation terms.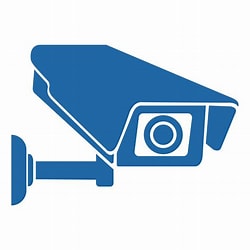 Important Notice: Property Security and Compliance Regulations
For the safety and security of all guests and the property, the exterior of the premises is continuously monitored through 24-hour video surveillance. It is crucial that all guests comply with the terms outlined in the rental agreement regarding maximum occupancy and vehicle parking restrictions.
Please be aware that any violations of these regulations may result in immediate eviction. No refunds,credits or rate reductions will be offered due to evictions.