Description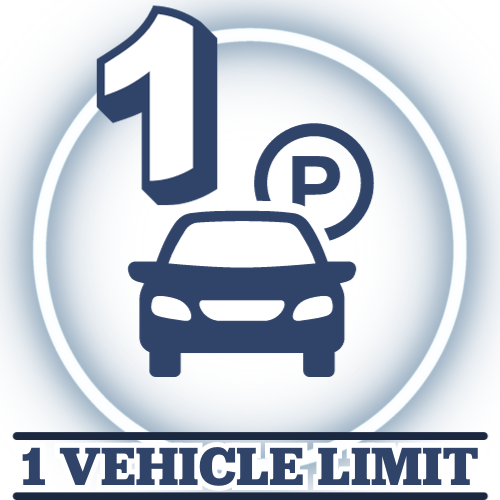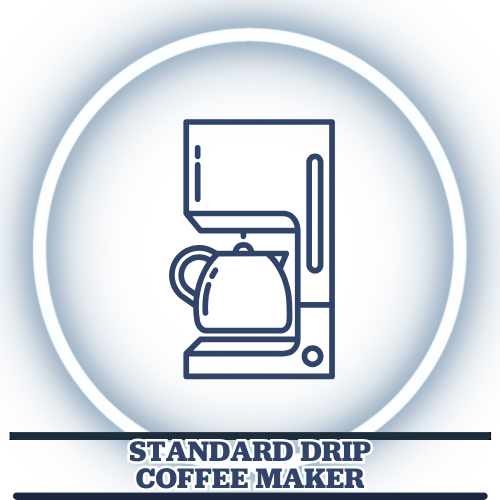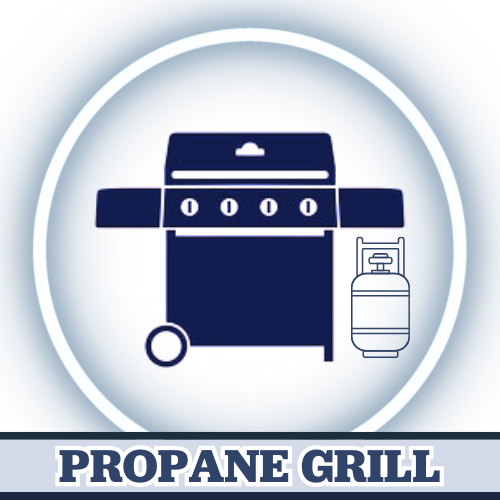 ---
---

Booking Notes:

21+ age requirement for lead guest. No exceptions.
This property is not pet-friendly. No exceptions.
Digital rental agreement will be required to sign and complete after property is booked.
Georgia fishing license required for fishing on the property. Licenses can be purchased online for as low as $5/day.

You are in the heart of all Helen has to offer. In the summer, you can walk to the access location for the Chattahoochee River Tubing. When you get back from tubing, grab a bite at the North Georgia BBQ on your way back to the condo, or choose from one of the many other restaurants nearby.

Sit out on the deck and enjoy the peacefulness as you watch the river flowing by. Grill out on the provided grill while you enjoy a glass of wine from one of our local wineries. There is so much to see and do in Helen. For the kids (and adults), there is the Alpine Coaster and several locations to play mini golf. Enjoy strolling the streets of Helen - whatever the season - and do some shopping or grab a funnel cake.

Helen is a great location for family fun anytime of year. Come & visit during Oktoberfest where you can try German foods & beer, listen to authentic German music, and have the time of your life. If you prefer to enjoy nature and the more serene side of the area, there are some amazing hiking trails around Helen and outstanding waterfalls: Anna Ruby Falls near Unicoi State Park, Duke Creek Falls, or Raven Cliff Falls. There is something for everyone in Helen; make it your next vacation!
Map
Amenities
Misc.
2nd Level Unit
Coca-Cola Themed Interior
Parking for 1 Vehicle
Living Room
High-Speed WiFi throughout unit
Fireplace with Gas Logs
Vaulted Tongue & Groove Ceilings
Smart TV with Streaming (Sign-In with your own accounts)
Leather Couch
Leather Recliner
Easy Access to Back Porch Overlooking River
Bed Area
Bathroom
Essentials Provided
Single Vanity with Granite Countertops
Tiled Walk-In Shower
Kitchen
Fully Equipped with Essentials Provided
Granite Countertops
Diner-Style Checkerboard Tiling
Stainless Steel Appliances
Refrigerator / Freezer
Oven / Range
Microwave
Toaster
Drip Coffee Maker
Coffee Mugs
Plateware
Glassware
Pots & Pans
Cookware
Stacked Washer & Dryer
Dining Area
Diner Style Coca-Cola Themed Booth Dining Table
Back Porch
Views of Chattahoochee River
Patio Table
Common Area
Propane Grill (Propane Provided)
Rates
* Rates are subject to change without notice. Pricing excludes taxes, additional options and fees.
| | | | | | | | | | |
| --- | --- | --- | --- | --- | --- | --- | --- | --- | --- |
| Vacation Rental Standard Pricing | Sun | Mon | Tue | Wed | Thu | Fri | Sat | | |
| Early Week (Sun-Wed) | $149 | $149 | $149 | $149 | $149 | $149 | $149 | | |
| Weekend (Thur-Sat) | $149 | $149 | $149 | $149 | $149 | $149 | $149 | | |
| Peak | $149 | $149 | $149 | $149 | $149 | $149 | $149 | | |
| Holiday | $149 | $149 | $149 | $149 | $149 | $149 | $149 | | |
Calendar
Dec - 2023
S
M
T
W
T
F
S

1

2

3

4

5

6

7

8

9

10

11

12

13

14

15

16

17

18

19

20

21

22

23

24

25

26

27

28

29

30

31
Jan - 2024
S
M
T
W
T
F
S

1

2

3

4

5

6

7

8

9

10

11

12

13

14

15

16

17

18

19

20

21

22

23

24

25

26

27

28

29

30

31
Feb - 2024
S
M
T
W
T
F
S

1

2

3

4

5

6

7

8

9

10

11

12

13

14

15

16

17

18

19

20

21

22

23

24

25

26

27

28

29
Mar - 2024
S
M
T
W
T
F
S

1

2

3

4

5

6

7

8

9

10

11

12

13

14

15

16

17

18

19

20

21

22

23

24

25

26

27

28

29

30

31
Reviews
Write a Review
Property Manager
I placed the reservation online. Setting up the reservation was simple. I received all of the needed information regarding the rental in a timely manner.
Property
Very happy we selected this rental. Very clean. Unit is in good condition. Location is perfect for staying in Helen.
Property Manager
The instructions and communications prior to our visit were complete and accurate. Did not have any issues at all during our stay.
Property
We loved the location and the room. It was very clean and comfortable.
Property Manager
Absolutely everything was perfect. I didnt need a thing!
Property
This Coca Cola themed property couldnt have been any more perfect for my stay. Kitchen was full of everything I needed, the view off the deck was gorgeous and location was right in the middle of Helen.
Property Manager
Very easy and communication was great!
Property
The unit was very clean and comfortable. Exterior decking and stairs need refinishing or replaced.
Property Manager
Property
Property Manager
Making the reservation was an easy process, and the rental team provide ample communication throughout, with clear instructions for check-in.
Property
This property was wonderful! The location cannot be beat, and being on the river is even better in person than it shows up on the website. Sitting on the covered back deck, listening to the river and watching the tubers go by was so relaxing. It was also so convenient to the town, as we would walk out the front door and within a few minutes we could be at any number of restaurants and shops. It was just my husband and I, so the condo was the perfect size for us. The grill came in handy for grilling steaks one night. Full kitchen was lacking any pan or dish that could go in the oven, so be sure that if you actually plan to use the oven, you bring a pan. We had to make do with using a big piece of aluminum foil as a makeshift baking sheet. It worked, but was awkward. Tubing was only 1 1/2 miles down the street, so super convenient. We will definitely stay at this condo the next time we go to Helen!
Property Manager
Very easy booking and fast responses.
Property
The condo was clean, great location of the downtown Helen. Walking distance to everything , nice view. I love the coke cola theme set up. Everything was really nice and convenient
Property Manager
I didn't have to deal with anyone. It was perfectly explained in the paperwork. I do have to admit I have never had so much to read.
Property
This condo was perfect. It was close to restaurants, town, water parks and shopping. We could sit on the porch and watch the tuber's go down the river. I could not have asked for more ... except a lift. Had two flights of stairs. We always over pack.
Property Manager
They were excellent. Responded immediately to messages. I didn't really expect an immediate response, but they were johnny on the spot
Property
The property was perfect. Easy walking distance to a few restaurants. Lovely babbling river behind the condo was great. The property was clean and had everything we needed.
Property Manager
I had an excellent experienced working with all the members of their team. They responded promptly, efficiently & professionally.
Property
We loved our stay in the Coca-Cola themed unit! Check in was so smooth with keyless entry upon arrival. The unit was extremely clean & just as described. The view of the river was awesome.
Property Manager
Everyone was very helpful.
Property
Unit 504 was perfect!
Property Manager
Booking this unit was quite easy. There was a somewhat tedious agreement to fill out in advance, but it just covered the "dos and don'ts" of the rental provisions. Once that was done the rest was very smooth and easy.
Property
The unit we rented was described perfectly and accurately on the website. When we arrived we found not only the features pictured in the listing, but we also found a homey, peaceful feeling while we were there. You can't put that in pictures. It was a great place to stay while we celebrated a re-visit to Helen. We would rent this unit without any hesitation in the future. Yes, it was that good!
Property Manager
Property
Property Manager
Team members were quick to answer and handle issues that arise.
Property
The property was okay. Great location in which not too close to downtown Helen but close enough to walk and next to river! Issues we had was lack of basic things such as broom/dustpan, iron board and iron, no washing detergent with washer and dryer or enough kitchen cookware. No stairs from upstairs to back of property and walls are thin. Heard the neighbors conversations clearly.
Property Manager
Property
Property Manager
Everything was on line. It was easy.
Property
The stay was great. It is in walking distance of pretty much everything
Property Manager
My experience working with members of your team was very good and helpful!
Property
We truly enjoyed our stay !! The property was well maintained and love the easy walk to dining and shopping! Very peaceful sitting outside by the river !!
Property Manager
Communication and check in were amazing. Will definitely book again.
Property
The location was perfect. Within walking distance to water park, tubing, restaurants and downtown shopping. Very nice unit that overlooked the river. Very clean with everything we needed for our stay. Definitely a do over.
Property Manager
Excellent.
Property
Beautiful, well maintained property. We had a wonderful time although we had to leave early due to a family emergency. Close to everything. Watched fireworks from back porch. Very nice place. Look forward to staying again.
Property Manager
Easy to communicate with the staff.
Property
The property was great, the theme of the place was a nice touch.
Property Manager
Excellent communication! Check in was super easy.
Property
Great location, within walking distance to everything. The bed and den furniture were very comfortable, and sitting on the patio was peaceful.
Extra Notes
Check-In / Check-Out
Contactless Self Check-In at 4 PM.
Check-Out is at 11 AM.
Early Check-Ins and Late Check-Outs are currently not available due to Covid-19-related cleaning requirements.
Payment
50% payment is due at checkout for bookings further than 15 days out.
2nd 50% payment due 15 days before arrival.
If your arrival date is already within the 15-day window of arrival full payment will be required at time of booking.
Required Additional Fees
Cleaning Fee (Varies Per Property)
Property Damage Insurance ($25-$75 depending on size of property)
Cancellation Policy
Please review our
Rental Agreement
for a complete breakdown of our terms and conditions, including our cancellation terms.